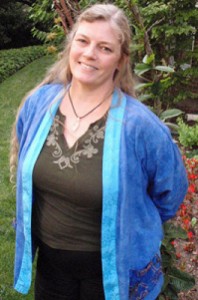 Author bio (120 words):
Pati Nagle was born and raised in the mountains of northern New Mexico. An avid student of music, history, and humans in general, she loves the outdoors but hides from the sun.
She has written two linked fantasy series: the historical Blood of the Kindred series (latest Swords Over Fireshore) and the contemporary Immortal Saga (latest Forever), as well as stand-alone novels and short fiction.
Nagle's stories have appeared in Asimov's Science Fiction, the Magazine of Fantasy & Science Fiction, Cicada, Cricket, and numerous anthologies. She is a Writers of the Future and Zia Award finalist.  Her short story "Coyote Ugly" received an honorable mention in The Year's Best Fantasy and Horror and was honored as a finalist for the Theodore Sturgeon Award.
Nagle also writes mysteries as Patrice Greenwood and historical fiction as P.G. Nagle. She lives in the New Mexico mountains with her husband, a feline muse, and lots of wildlife.
50 word author bio:
Pati Nagle's stories appeared in Asimov's Science Fiction, the Magazine of Fantasy & Science Fiction, Cricket, and others.  A Theodore Sturgeon Award finalist, her fantasy novels include historical (The Betrayal, Heart of the Exiled, Swords Over Fireshore), and New Adult (Immortal, Eternal, Forever).
25 word author bio:
Pati Nagle writes fantasy, mystery (as Patrice Greenwood), and historical fiction (as P.G. Nagle). Her short stories have appeared in various national magazines and anthologies.
Longer, more rambling and informal bio:
I've made up stories all my life.  Like many writers, I started out as an avid reader, got into writing by concocting adventures for other writers' characters (my first attempt at a novel-a ghastly Star Trek story-served the important function of causing me to teach myself how to type), and progressed to creating my own completely original fiction.
Being a voracious reader is a key part of a writer's development.  Some of the things I read voraciously when I was younger were:
Tolkien's The Lord of the Rings (over and over and over)
Edgar Allen Poe
Jane Austen
Robert A. Heinlein's early novels
Anne McCaffrey's Pern books
Georgette Heyer's Regency romances
Some of the things I read voraciously now are:
Robin Hobb's fantasy
Janet Evanovitch's Stephanie Plum novels
Kerry Greenwood's Phryne Fisher mysteries
a lot of non-fiction research
way too much stuff on the Web
Also like many writers, I am easily distracted from the throes of creativity by my numerous pastimes, which include gardening, going to tea, making music, cooking, digital photography, role-playing games with my writer buddies, and all sorts of card games, from bridge to poker.
Affiliations
Treehouse Writers – group blog and occasional other projects.
Me in one of my musical personae, playing the saz.