A Swords of Power story
This is a novella (a short novel).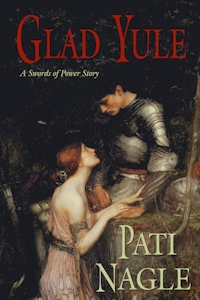 Midwinter, a time of darkness, a time to release past sorrows…
Lord Paethor, young and haunted, accepts a mission from his king: to retrieve the enchanted sword Farslayer – or die in the attempt.
"Glad Yule," a fantasy novella, first appeared in the anthology An Armory of Swords, edited by Fred Saberhagen and set in his Swords of Power universe.
PRAISE FOR "GLAD YULE":
"Nagle's 'Glad Yule' and Walker's 'Stealth and the Lady' would be worthy additions to any anthology." —Publishers Weekly
Buy it from your favorite online bookseller!