Novels
A story of miracles and visions, set in the fertile, endangered Rio Grande Valley.
Rosa Marquez and Sean Carpenter have two things in common: they're both native New Mexicans, and they're both seeing visions. Rosa encounters the mythical flute-playing hunchback Kokopelli on a hike in Albuquerque's Petroglyph National Monument. Sean sees the Virgin of Guadalupe in the dry, barren bed of the Santa Fe River. read more…
---
Can a lowly gumpaw hope for love with a girl who rides in a jewel-encrusted carrier?
Feline investigator Leon, with opposable thumbs and the ability to talk, is possibly the most dangerous cat in the galaxy.  read more…
---
Only one will leave the game…alive.
Wild Bill Hickok, alive again in the graveyard in Deadwood on a cold October night, has an irresistible compulsion to go to Atlantic City. There, in the mysterious and magical Black Queen casino, he joins a rogue's gallery of resurrected scoundrels, all gamblers who were murdered like himself. read more…
---
Enchantment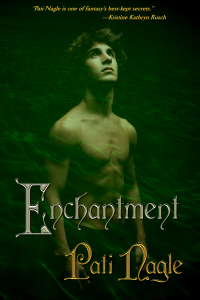 Holly's life changes forever when she visits Enchantment Spring
Her hike through the woods with her older sister Madison ends in disappointment. A concrete coffin full of water? She expected a pool surrounded by flowers, birds, dancing dragonflies. As they get ready to leave, Holly dabbles her fingers in the water.
And sees a face beneath the surface. read more…
---
Collections
Coyote Ugly and Other Tales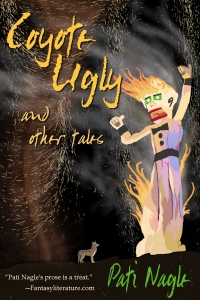 From the dark depths of the past to the bright hopes of the future, Pati Nagle's stories range across the palette of human emotion. read more…
---
Many Paths – Stories of the Ælven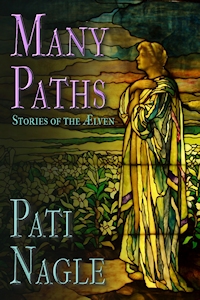 A collection of stories set in the magical world of the immortal ælven: tales of courage, devotion, invention, and love that illuminate and enrich the ælven world introduced in Pati Nagle's Blood of the Kindred fantasy series. read more…
---
Short Fiction
The First Sword
An Ælven Story
This is a novella (a short novel).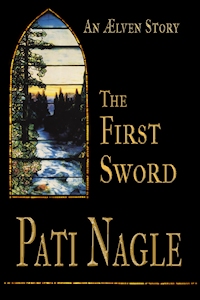 Fleeing the savages who destroyed his home, an ælven bladesmith must forge a new weapon to destroy the enemies standing between him and freedom. read more…
---
The Eighth Successor
An Ælven Story
This is a novella (a short novel).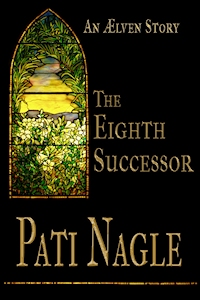 In the aftermath of battle, the people of Southfæld must cope with devastating losses, including their governor…and seven of his successors. read more…
---
The Last Stand
and "The Three Veils" – Two Ælven Stories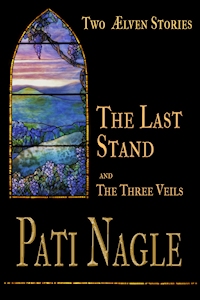 Felisan, Governor of Alpinon, recalls the battle in which he and Jharan were certain they would be slain. read more…
---
Glad Yule
A Swords of Power story
This is a novella (a short novel).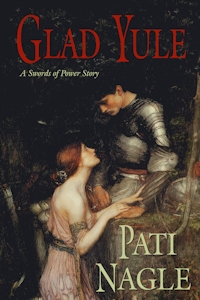 Midwinter, a time of darkness, a time to release past sorrows…
Lord Paethor, young and haunted, accepts a mission from his king: to retrieve the enchanted sword Farslayer – or die in the attempt. read more…
---
A Carol for This Christmas
A Retelling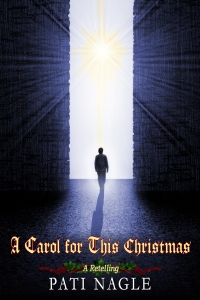 I offered to show you the afterlife. It's not something everyone's invited to see.
Senator Mienz is ready to celebrate passing the bill his donors demanded. As he's leaving his office building, the elevator malfunctions, trapping him with a page whose long hair betrays him as hopelessly unsophisticated…
…if he really is a page…
A re-envisioned Christmas Carol for our time.
---