Three of my titles are on sale at Kobo: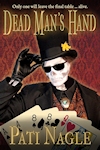 DEAD MAN'S HAND – This one is showing up as $.99 – that's not what I thought the sale price would be, but what the heck! Grab a copy – you need a ghost story for Halloween, right?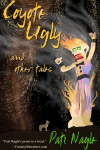 COYOTE UGLY – 35% off with promo code SAVE35
My collection of short stories, including the Theodore Sturgeon award finalist title story, is good for a curl-up with a cuppa something hot.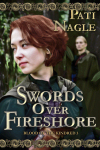 SWORDS OVER FIRESHORE – 25% off with promo code SAVE25
Latest in the Blood of the Kindred series, for you lovers of ælven fantasy.
This sale lasts through October 19, so get yer copies soon!